Welcome to Cloaked Investigation – Private Investigator Orange County
Private Investigator Orange County Services – 855.665.2457
Looking for Private Investigators Orange County? Need a Private Investigation started in Orange County? Not sure what type of investigation you need? Cloaked PI can help.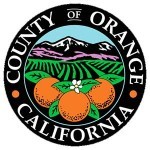 Our private investigator Orange County are skilled in assessing situations and the types of investigation that is needed for positive results. Call us for free consultation!
Cloaked Investigation offers Private Investigators in Orange County. Our private detectives conduct array of investigations. Also, we offer Criminal Defense, Surveillance, Background Investigation, Lifestyle Investigation, Family Law and Civil.
Especially relevant, Our Private Investigator Orange County provide live updates, reports, pictures and video evidence. Cloaked PI Private Detectives Orange County are trained up to date with skills necessary to complete assigned investigations. Also, we can provide DMV records in hit and run cases. Our investigators in Orange County use multiple databases to search for background information.
Private Investigators Orange County professionals provide services to private citizens, attorneys and companies. Cloaked Private Investigators are experts in undercover and surveillance assignments. We offer hourly rates and flat rate investigation services.
Most of all, if you need surveillance on an individual, Cloaked Private Investigators in Orange County offers different surveillance packages tailored to your specific needs. Therefore, we can follow vehicles, do spot checks on locations and even conduct stationary surveillance to identify lifestyle.
Private Investigator Orange County Surveillance Experts – 855.665.2457
In addition, Cloaked Private Investigators in Orange County can perform background investigations for a flat rate. We use multiple data bases and cross reference information only available to licensed private investigators.
Finally, Cloaked Investigation's Private Investigators in Orange County offers executive protection when you open a investigative case with us. In conclusion, hire us for any type of investigation and we can provide armed executive protection agents to keep you safe.
Contact us today!