Private Investigations – Private Investigators 855.665.2457
Private Investigations services are available in Orange County, Los Angeles County and Ventura County. Professional Private Detectives experienced in surveillance, counter-surveillance, lifestyle and background investigations.
Cloaked Investigations is a full-service California licensed Private Detective Agency. We are a family owned business located in Huntington Beach, Orange County Ca.
Because, our private investigators understand that certain investigations can be time sensitive, that's why we strive to supply our findings in the most efficient and timely manner.
We are professional and discreet! All clients' case findings and results remain confidential.
Our investigators manage numerous cases and difficult types of investigations with various scenarios. Some include: broad range of surveillance assignments, criminal defense investigations, undercover investigations, etc.
Also, we uphold the highest standards when it comes to our clients needs. Cloaked offers different private investigations packages tailored to your sensitive investigative situation.
Our private investigators conduct all cases with diligence and professionalism.
Our California Investigators CAPI#27763  consist of highly skilled, trained private detectives.
As a result, Cloaked Private Investigations has been serving the needs of individuals that often involve delicate sensitive matters which require discretion and absolute confidentiality.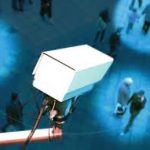 In addition, we frequently update our clients with live reports through electronic communication. Also, our investigators will provide case status throughout the investigation.
Furthermore, all completed investigation assignments are documented with reports, that are supplied to the client as well as any materials, video, and or photos.
Most of all, Private Investigations Services come in different sizes and forms.
You have a problem? Maybe, you need a private investigator but you are not sure for what?
Contact us today. Finally, take advantage of our free consultation.