Orange County Private Investigator
---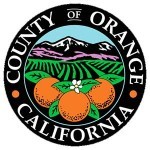 Orange County Private Investigator – 855.665.2457…
Looking for a Orange County Private Investigator? Need Private Investigation started in Orange County? Or are you just not sure what type of investigation you need.
Our private investigators in Orange County are skilled in assessing situations and the types of investigation that is needed for positive results. Call us for free consultation!
Cloaked Investigation offers Orange County Private Investigators that can handle all forms of investigations; Criminal Defense, Surveillance, Background Investigation, Lifestyle Investigation, Family Law and Civil.
Our Orange County Private Investigator services include: live updates, reports, expert witness testimony, pictures and video evidence.
Contact us today!